Google's August 2023 Core Update: A Comprehensive Insight
The digital world has been abuzz with the latest developments coming straight from the search engine giant, Google. The second major core update of 2023 has started its journey, prominently recognized as the "Google August 2023 Broad Core Update." Kicking off on August 22, 2023, around 1:30 pm ET, this rollout is expected to span roughly two weeks.
While it's been a mere 12 hours since its introduction, early indications suggest this isn't a mammoth update. Google's official statement was succinct: "Released the August 2023 core update. The rollout may take up to 2 weeks to complete." The company made the announcement on its official Twitter handle.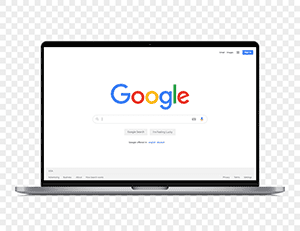 Intriguingly, the SEO community observed a ripple in the rankings during an unconfirmed update over the weekend. This has led to speculation: was this a trial run for the major update? While Google remains tight-lipped, it's likely they would dismiss any correlation if posed with the question. The past has seen a plethora of unconfirmed Google search ranking updates that never saw daylight.
Preliminary feedback regarding the August Core Update suggests subdued movement in search rankings. This contrasts with the substantial discussions that surrounded the unconfirmed update. Current data monitoring tools don't show any significant fluctuations compared to the previous day. We'll remain vigilant, monitoring this update's progress and updating our readers with insights from the SEO realm. However, as of now, its inception seems gradual.

One should always bear in mind: Google updates can sometimes be deceptive initially. The visible changes during the first few days might not be the final picture. It's essential to exercise patience and await the complete rollout before drawing conclusions.

Snapshot: Google August 2023 Core Update Highlights
Name: Google August 2023 Broad Core Update
Launch Date: August 22, 2023, around 1:30 pm ET
Duration: The rollout is anticipated to span one to two weeks.
Scope: It encompasses all content types.
Nature: This isn't a punitive update. Its essence lies in acknowledging and rewarding high-quality web pages.
Reach: A truly global update, its effects will be felt across all regions and languages.
Impact Level: Google hasn't provided explicit figures regarding the percentage of affected queries or searches. Early impressions suggest it's a standard core update with swift and broad-reaching impacts.
Additional Features: The core update influences Google Discover, featured snippets, among others.
Recovery: Websites affected by this update should scrutinize their content and align it with Google's core update guidelines.
Future Prospects: Google plans to intermittently refresh this algorithm, and they may or may not announce such updates moving forward.
Official Statement from Google
Incident Affecting Ranking: "Released the August 2023 core update." The incident was noted to begin at 2023-08-22 10:30 (all times are US/Pacific).
| DATE | TIME | DESCRIPTION |
| --- | --- | --- |
| 22 Aug 2023 | 10:37 PDT | Released the August 2023 core update. The rollout may take up to 2 weeks to complete. |
For further assistance and to remain updated on the latest SEO trends, feel free to reach out: