ADA Compliance & Website Accessibility:
In 1990, when the Americans with Disabilities Act (ADA) was initially enacted, the digital world was not a significant concern, as the World Wide Web was still in its early stages. Apart from ADA Compliance, you may come across 508 compliance, which refers to Section 508 of the Rehabilitation Act of 1973. This act ensures equal access to federally-funded programs and activities, addressing digital access to such resources.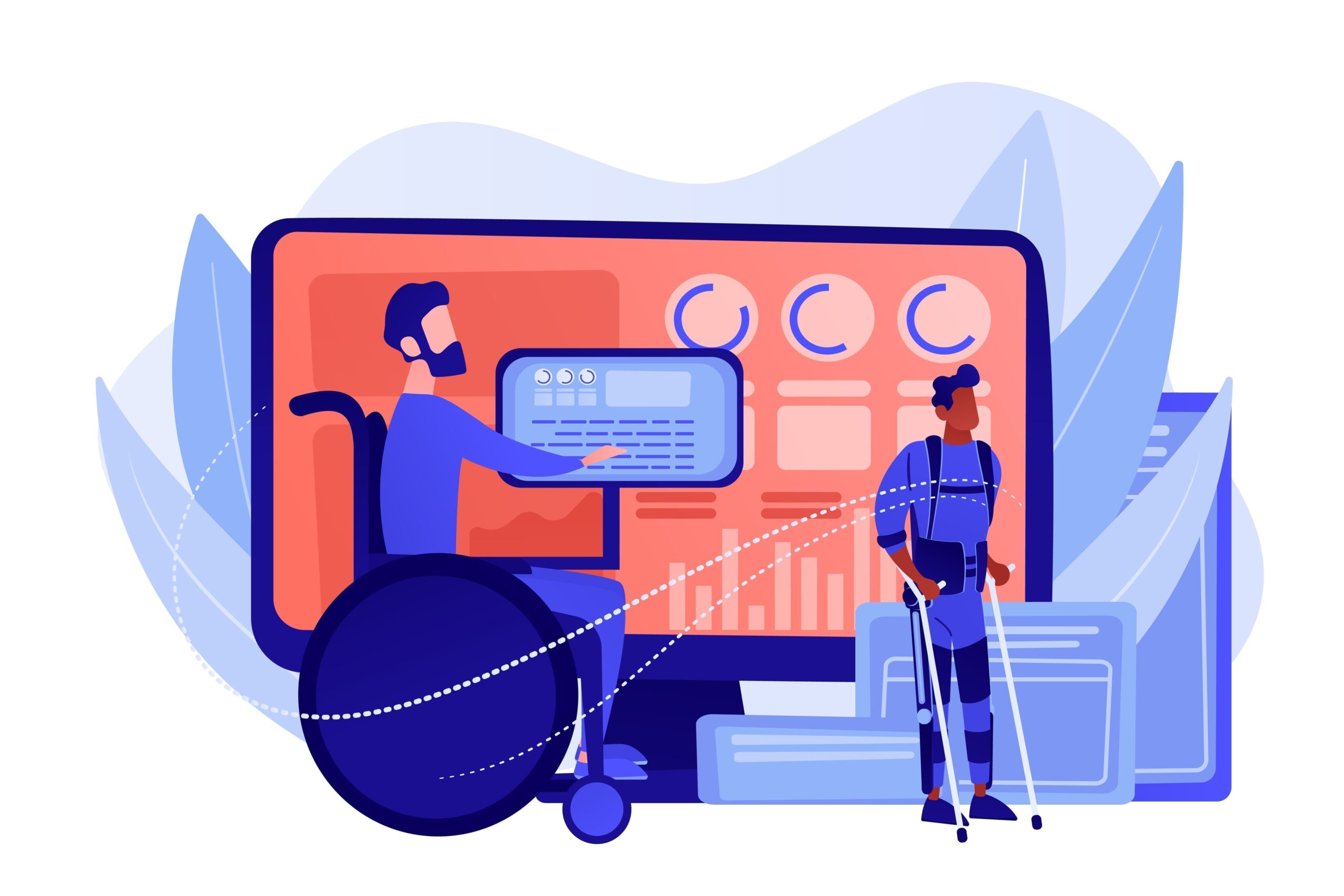 Since January 2018, federal agencies and contractors must adhere to updated standards that accommodate the evolving digital landscape. The revised regulations consider the Web Content Accessibility Guidelines (WCAG) 2.0, developed by the World Wide Web Consortium (W3C), as the industry standard for accessibility in public-facing and some non-public-facing official agency content. SEO Inc provides ADA Compliance & Website Accessibility services and best practices.
SEO Inc is currently the only Internet Marketing company that is a member of the W3C, with CEO Garry Grant serving on the WCAG working group. The company is also collaborating with the W3C to develop guidelines for WCAG 2.2. If you face ADA compliance issues or have received a demand letter or potential lawsuit, SEO Inc is here to help. Contact them here or email ada@seoinc.com for a prompt response.
Risk #1: Excluding a Segment of Your Audience
Did you know that 25% of US adults and 40% of those over 65 have a disability? According to 2015 data from the National Federation for the Blind, over 7 million adults experience vision impairment, including blindness, low vision, and color blindness. More than 15% of American adults report hearing difficulties, and 2-3 out of every 1,000 children are born with detectable hearing loss in one or both ears. Additionally, 1 in 68 children is on the autism spectrum, and 15-20% of people experience language-based learning disabilities, such as dyslexia. These figures do not necessarily account for those with motor function disabilities that make tasks like using a mouse or typing on a keyboard challenging.
A fully accessible website is essential to avoid alienating audience members with disabilities. Inaccessible websites can negatively impact the online experience of individuals with disabilities.
Risk #2: Facing a Lawsuit for Non-Compliance
ADA compliance lawsuits have been increasing. Legal blog Seyfarth ADA Title III News and Insights Blog reported that at least 751 suits were filed between January 2015 and August 2017, with 432 occurring in 2017. These numbers likely underestimate the total number of web accessibility lawsuits, which are expected to continue rising. This data does not include demand letters resolved without lawsuits or cases filed in state courts.
Approximately 5,000 ADA lawsuits were filed in federal court in the first half of 2018, marking a 30% increase from 2017. In 2022 there were well over 10,000. The main reason is the absence of legal consensus regarding which websites fall under the Department of Justice and ADA jurisdiction. Websites are typically considered within this category if they are deemed a "place of public accommodation" or an extension of a physical location. However, courts differ in their interpretations of the law and the legitimacy of discrimination claims.
Risk #3: Legal Expenses for ADA Non-Compliance
Website owners must choose between investing in compliance or risking a lawsuit. If sued, legal representation costs may be only part of the overall expenses. Based on the case outcome, you might also need to pay the plaintiff's legal fees and the costs of making your website compliant. For small businesses, this could result in closure. It is more practical to invest in ensuring your website is ADA and Section 508 compliant using WCAG.
Risk #4: Harm to Your Brand Reputation
Reputation is crucial in today's interconnected world. With social media making it easy for people to share both positive and negative experiences, you want to avoid receiving any adverse publicity. If you become involved in an ADA compliance lawsuit, you may need to invest additional resources in a public relations firm for damage control. According to research, 90% of consumers read online reviews before visiting a website, and 67.7% of purchasing decisions are influenced by these reviews.
To determine your website's current accessibility, several tools can help you assess it. If you need guidance on making your site compliant, you can refer to this blog post, which provides comprehensive information. Most importantly, if you require assistance with any of these aspects, the team at SEO Inc. is available for a free consultation.
In conclusion, ADA compliance is essential not only to provide equal access to users with disabilities but also to protect your business from potential legal issues and maintain a strong brand reputation. By investing in making your website compliant, you can ensure a positive user experience for all and safeguard your business from the risks associated with non-compliance.