SEO Holiday Gift Guide (Part 1)
The holidays have come to the world of search engine optimization! This year, we're giving back to the one who makes all the magic happen (and, no we don't mean Santa Claus).
That's right; we're talking about Google.
Google is like that close relative who's always on your mind but is just impossible to buy for. From highly successful software and hardware to dominance over the search engine industry, Google doesn't seem to need much. (Google sees what it wants and gets it for itself. Typical Google.)
So what do you get the search engine that has everything?
This holiday season, you can give Google something that's right up to its alley—and we don't mean yet another mug that says, "World's Best Search Engine."
The SEO Holiday Gift Guide, or Google's Wishlist (Part 1)
(And here's a little holiday secret for you: Giving Google any of the gifts on this wishlist also helps your business, as these are the very same things which can improve your website's visibility and get you higher up on Google's search results.)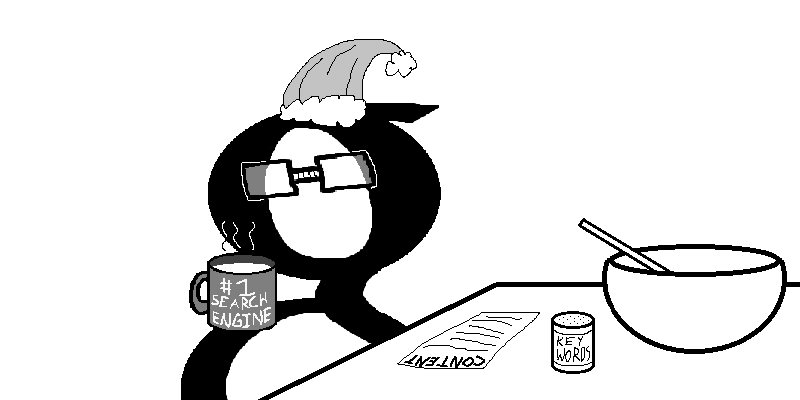 Fresh, Quality Page Content
Mmm. Who doesn't love the smell of new Page Content?
Google loves unwrapping shiny new content on your website—doubly so if it offers user readability. Fresh content shows Google not only that you're relevant but that you're making an effort to provide its user base with an impeccable experience.
Give Google a gift which it can enjoy all year round by following this homemade recipe for Quality Content:
600 words per page (more is better)
Short, snappy sentences
Keyword optimization (3-5%; peppered, not stuffed)
Active voice (some passive is fine)
Optional: 1-2 images per page
With this holiday recipe, your copywriters can cook up quality Content which consumers love to read, and Google loves to crawl.
Meta Descriptions & Title Tags
Looking for something last minute? Sometimes the little things make the most significant difference. Stocking stuffers such as Meta Tags and Title Descriptions make great gifts to Google because they improve user experience without
Meta tags and title descriptions are the first things users see when they search your website. The more engaging and exciting they are, the more likely that users will go to your page. And the more page visits your site gets; the more Google will like it.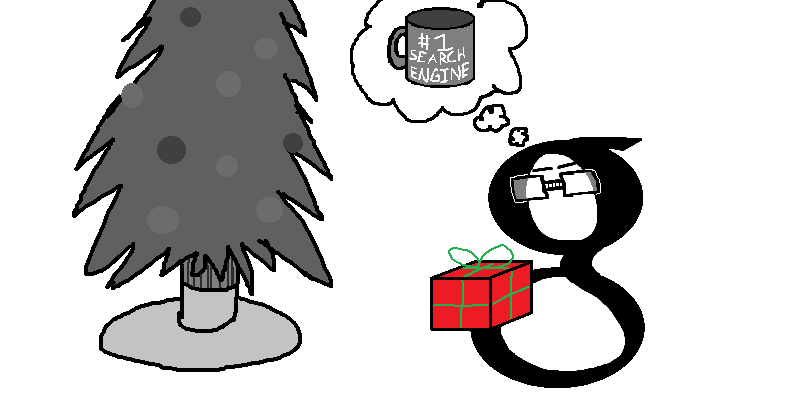 A Sitemap
Google doesn't like getting lost amid poorly designed website architecture. If its robots trip up while indexing your site, you might get penalized. So why not help out Google and your website by giving him a handy-dandy Sitemap this holiday?
It's the website equivalent of a GPS, only without the annoying voice reminding you to TURN RIGHT AT THE FORK two blocks too late. A sitemap helps Google navigate your site, giving it the best routes to travel to get your site seen and up on the search results.
Robots.txt File
Imagine Google as Santa Claus, and its robots are his elves. (Ed.: Or "little helpers" if that's more PC.) Help the elves, help Santa—easy, right? You can give a tremendous behind-the-scenes gift with a robots.txt file. When indexing your website, this file shows what parts of your site you want to be displayed and what can be ignored.
Why would Google want this? Well, it organizes your website's public information better. You can show Google's elves your fresh content while telling them to ignore old pages you're still keeping as resources, allowing for a speedier crawl.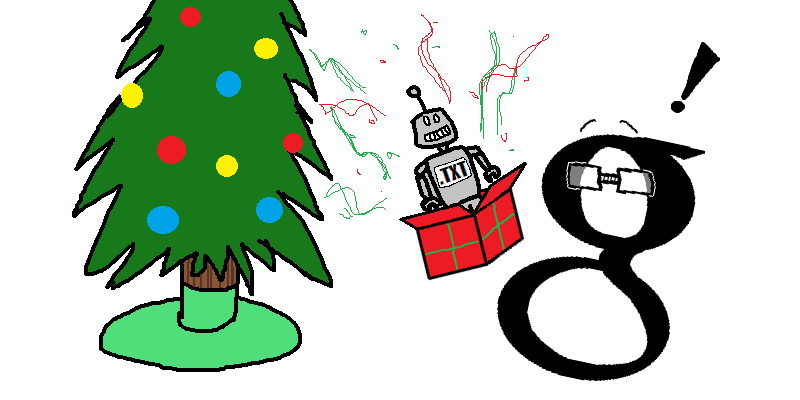 Make Google's Holiday Merry and Bright
The SEO Holiday Gift Guide will help you and your site keep Google happy this holiday season and beyond. We made a list, now all you have to do is check it twice and choose one—or all of them if you want to get on Google's good side.
Stay tuned next week for more gift ideas for your favorite search engine.