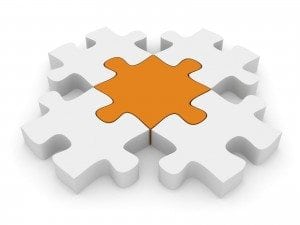 Where are your ads showing? Are your pay per click campaigns made up of text ads that run only on the search networks? If so, you are probably missing out on a large portion of your target audience as part of your search engine optimization.
Social Media Advertising is Here
While search engine marketing fulfills and already created demand, social media has the power to create demand. Recently, I was on Facebook and saw an ad for a surfing glove. The ad was relevant to what I was interested in at the time (illustrating the power of social media advertising ) and it had a very engaging picture and call to action. As a result, I bought a pair of gloves. After telling my friends on Facebook about how much I liked them, I realized how effective that ad was. First, there was absolutely no way I would have looked for the gloves on a search engine because I didn't even know they existed. Second, I rarely click on display ads. This one really spoke to me. And finally, I enjoyed the experience and product enough that I shared it with friends.
Search Engine Marketing Fulfills Demand
As Gareth Owen at SearchEngineWatch.com put it- "Think about it — when was the last time you bought something online simply by searching for it and going straight to a site to buy it?"
Companies that run PPC ads to their website for lead generation or e-commerce have an untapped well on the social networks. People use search engines as a way to research and find products and services that they already wants. All of the action is going on at the actual sites themselves. They find out about products and services on sites. They compare prices and discuss the advantages and disadvantages on social media sites. After some time, they may go back to the search engine to search with the intent to buy then they buy on a site. Through this process, they will run into ads on the search network, but they are spending most of their time on the content network.
Content Network ads may seem very hit or miss. Websites can be too cluttered as it is; text ads and even unappealing display ads can get lost in the confusion. However, successful campaigns will have eye-catching, engaging ads. Google Adwords lets put ads on sites or certain kind of sites with the Content Placement option. Advertisers have to step it up by creating ads that are visually pleasing, have a clear call to action, and find ways to have consumers engage with one another. I have found that campaigns include every acceptable size and format of display ads are successful.
The internet will continue to integrate the online experience for users across what were once considered separate areas. By using the content network and unique display ads that point to relevant pages, advertisers can access this untapped market.
What do you think about the importance and application of content networks?