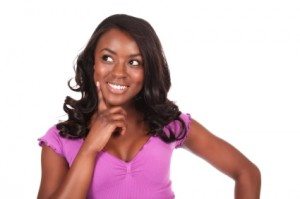 Ahh the age old question – is bigger better?  Well, I'm not going to touch that one; however, I will address whether the size of a website is a factor in building search engine authority?  Although it is well documented that search engines favor websites that provide a large amount of quality content, the idea that a large number of pages alone will benefit your search engine optimization efforts is only a popular myth.   Size only matters when used properly.  Empty pages with no authority are of no help to SEO. 
What is important to size and search is creating as many quality authoritative pages as possible.  Some of the keys to building page authority are:
1) Building quality inbound links
2) Creating effective internal pathways to your pages
3) Providing quality unique content on each important page of your website
External Linking – Size and Search
The single most important and effective way to capitalize on the size of your website and build page authority is to have a large amount of quality inbound links to each of your pages.  Therefore, a standing page with no inbound links will not be seen as authoritative in the eyes of the search engines and the extra pages or size will not help with rankings.  On the other hand, when a page is being linked to by multiple Internet properties it will be seen as authoritative, increasing the size of your website with authoritative pages.  The authoritative page can either rank itself for top keywords or transfer the "link authority" to other important pages on your website.
Given the incredible amount of information and competing techniques that can be found on the Internet and argued about in forums regarding link building strategies, I will not go into detail here.  However, in summary, the best way to increase your external link popularity is by creating useful content, syndicating that content,  and enabling sharing of through proper social media optimization and optimized press releases. While there are many other methods of promotion, the main goal is to establish yourself as an authority in your industry and generate an online buzz that will attract organic links.  These links allow your pages to be indexed and found on the search results.  When it comes to size and search it is really all about page authority.
Internal Linking – Size and Search
The size of your website is of no consequence if the search engines cannot access/find/index your internal pages.  Thus, you must create effective internal pathways for the search engines to access your internal pages.  Your homepage carries the greatest amount of authority with the search engines.  The further your internal pages are away from the homepage the less authority those pages will have.  Ideally the most important internal pages will be linked directly from your homepage.  This can be done through links directly from the global navigation, via footer links, in content hyperlinks or other methods.
Unique Content – Size and Search
Search Engines do not care how large your website is if you are not providing quality information for your users.  Search engines exist for the sole purpose of provided users with relevant results for their keyword searches.  Web pages leveraging keyword-rich unique content tend to rank higher.  Thus, content remains king in SEO.  As such, it is essential your most important internal pages have keyword rich unique content championing the theme of that page.   Creation of this copy can become a cumbersome project for large websites with lots of pages.  However, it is a must, as a page with no content or duplicate content has little chance to rank or be indexed by the search engines.  A professional SEO copywriting service can certainly help manage a large copywriting project.  Of course the more pages you have with quality content that is useful to your users the better.  More content allows the opportunity to target more keywords and to provide improved internal linking.  Thus, with respect to size and seo, bigger is better with respect to quality content but not simply due to size alone.
In summary, size and SEO only matters when you know what to do with the size your website is packing.
Have an opinion about size and search? Leave a comment below!