Even if you are not a social media agency, any company who is participating in social media marketing should have a company social media policy. In this post, we will show you social media policy examples so that you can create a company policy of your own.
Why Have a Social Media Policy?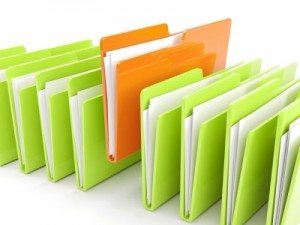 Without a clear social media policy protecting your company, you could be putting yourself at risk. By developing clear guidelines, you can save HR social media concerns and worry less about moderating Facebook comments. Here are some reasons why you should consider creating a policy for social media and Internet usage.
Don't let Employees Waste Time: When a social media policy is not created, often employees will spend hours upon hours browsing social media sites. The last thing that you want is to lose those staff hours.
Protect Internal Information: Many times if it is not directly expressed to employees, employees may feel that it is OK to discuss company information online. In some cases, this can lead to BIG trouble.
Keep Personal Lives out of the Work Place: When employees engage in social media, sometimes their working lives blend with their social lives. For instance, say a new intern at your company friends a large client on Facebook. That client will then be able to see all posts by that employee, imagine the possibilities there.
Social Media Policy Examples
If you are looking for a standard social media policy to email around to the company only, SEO Inc. is supplying you with the following text to use. This policy has been created based off of our experience in social media. It is a moderate social media policy with some leeway. Individual companies may choose to have a stricter or less regulated company social media policy. A sample email that can be sent as a social media policy reminder is listed below.
Dear Employees,
Effective immediately, our company is enforcing the following policies regarding social media and Internet usage. Please take special care to make sure you follow all of the rules outlined below.
Social media sites can only be accessed during break periods, lunch and after hours. It is entirely off limits to access social media sites during working hours unless it has been approved by a supervisor.

There is to be no mention of our company on social media sites unless the message has been approved. Only pre-approved messages may be promoted and discussed.

When you are using multi-media, social networking websites, blogs, and wikis for both professional and personal use you are representing yourself and your company. Please make sure to use discretion. Although many of these sites are secure, anything you make accessible online has the potential to be found and become available by the public.

When posting items to the Internet, do not use company logos or trademarks unless it has been approved by a supervisor.

All employees posting to company social media accounts and blogs must be pre-approved before posting.

When an employee is using a social media tool at work employees, have the right to monitor the employee's interaction.
Ultimately, we ask that you do your best to represent yourself online just as you would in the workplace. If you have any questions about our company's social media or Internet usage policy, please contact your supervisor.
Sincerely,
Example Company
Strict Social Media Policy Examples
The level of control enforced in a companies social media policy often depends on the industry. For instance, companies in the financial industry often have strict rules to abide by. If this is the case with your company, you may need to create a legal document. This legal document should be distributed to all employees. Employees should sign this document and return it to a supervisor. Here are some examples of more elaborate sample social media policies.
GretemanGroup Social Media Policy
The GretemanGroup has created an all-encompassing Internet policy focusing on everything from blogging to online social networks to online shopping. The plan even goes as far as to mention Twitter and social video specifically.
GretemanGroup Social Media Policy
HP Online Code of Conduct
HP is a very innovative company online. Although they do have rules, their code of conduct is fair and reasonable. They even allow linking out to other sites from their own, something many other companies fret over.
HP Online Code of Conduct
IBM Social Computing Guidelines
IBM went above and beyond with their social media policy. If you are looking for an example where all the bases covered, this is a great reference. They even specifically point out that you can not pick fights. Now that is thinking ahead.
IBM Social Computing Guidelines
More Insight into Social Media Company Policies
If you are looking for more information on what it takes to create a social media policy for your company, please see the information below.
Sheppard Mullin Social Media Policy
Sheppard Mullin has created a four-page document to enforce Internet usage. The report lists all of the items you need to consider when designing policy.
Sheppard Mullin Social Policy Document
SocialMediaGovernance.com
This site has done an outstanding job of aggregating the right amount of social media policies. All listed in alphabetical order, if you are still looking for information after reading this blog post, this is the place to go.
SocialMediaGovernance.com
University of Oregon Social Media Best Practices
If you are looking to learn more about social media from a University perspective, this is the place to look. The University of Oregon has done well to compile information such as selecting the right profile name, monitoring content,  creating policies for businesses and more.
University of Oregon Social Media Best Practices
Quick Facts on Social Media Policies
29% of companies have a social media policy (Source: www.marketing pilgrim.com)
Over 20% of time spent online is on social media sites (Source: www.blog.nielsen.com)
Have a question or comment about social media marketing or social media policies? Add it below!